Let us build the skates of your daydreams! Just follow the 5 steps below: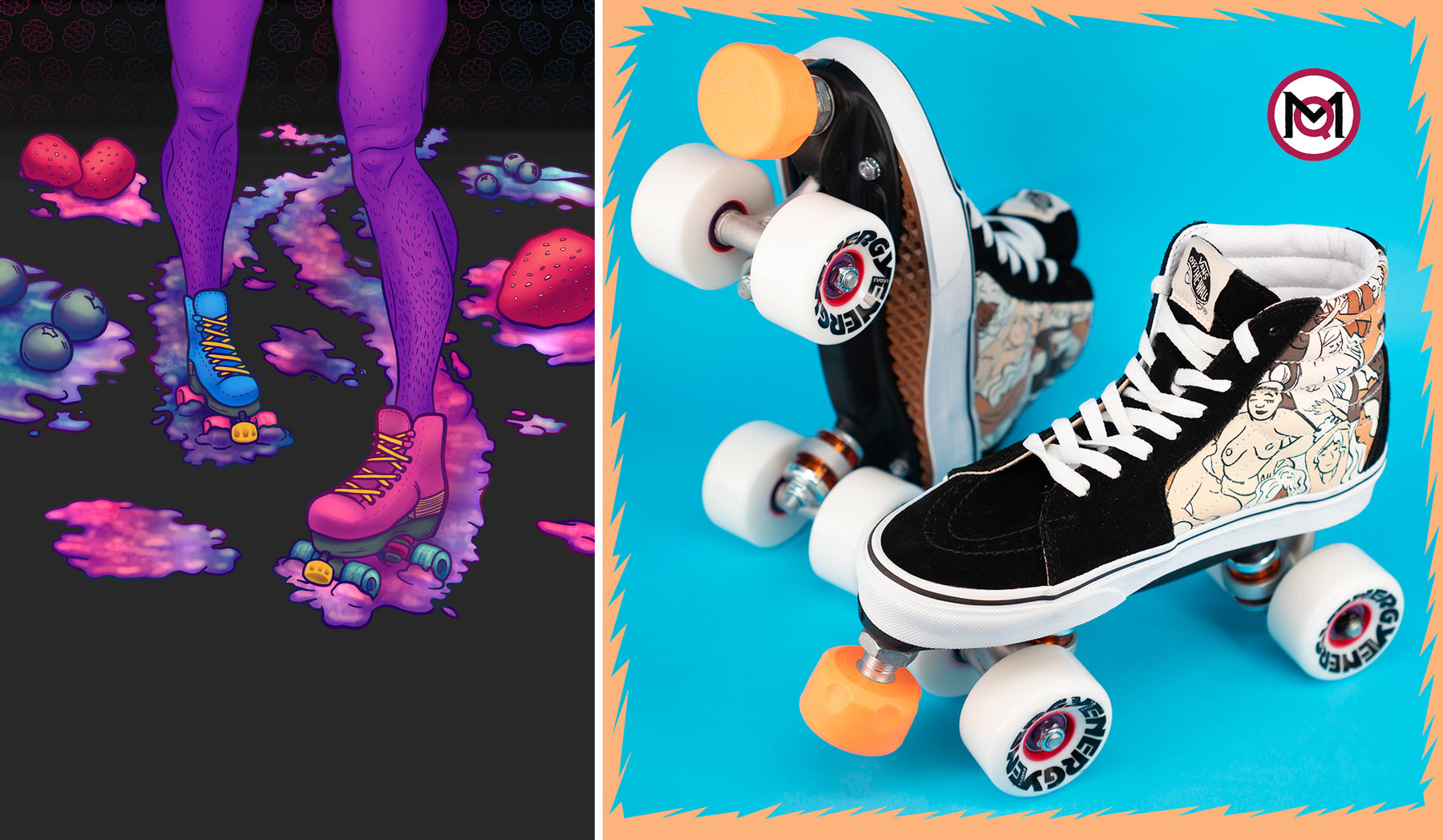 1. Pick your plates.
Options in nylon, aluminium, and magnesium.
Ready to shred? We've got grind trucks.
Skating on a shoestring budget? Check out the Sneekrskate plates!
2. Pick your wheels (and don't forget a set of bearings!)
We have a range of wheels for outdoor, skatepark, derby, and jam skating.
We have both stainless steel and ceramic bearings, from multiple trustworthy brands.
3. Add insoles and custom assembly.
MQ insoles are made of aluminum
We charge $250hkd assembly
Some sturdy shoes, like Doc Martins, dont require a strengthening insole
4. Accessorize and check out!
Or grab yourself an MQ t-shirt or bag! 
5. Send us your shoes.
If you are using the Sneekrskate set up, send us shoes in your normal size.
If your set up requires you to use a strengthening insole, send us shoes that are 1 size EU larger than what you wear normally.
You can have your shoes sent to our shop in HK!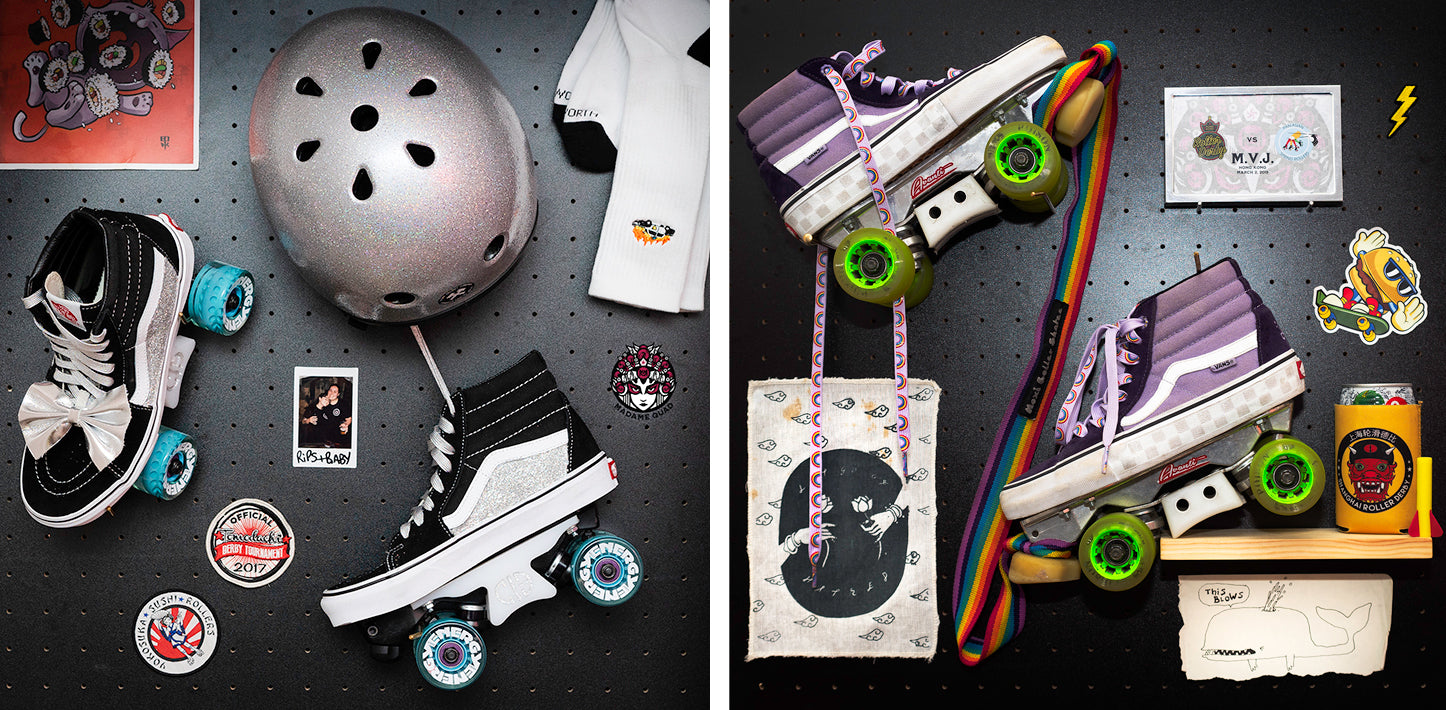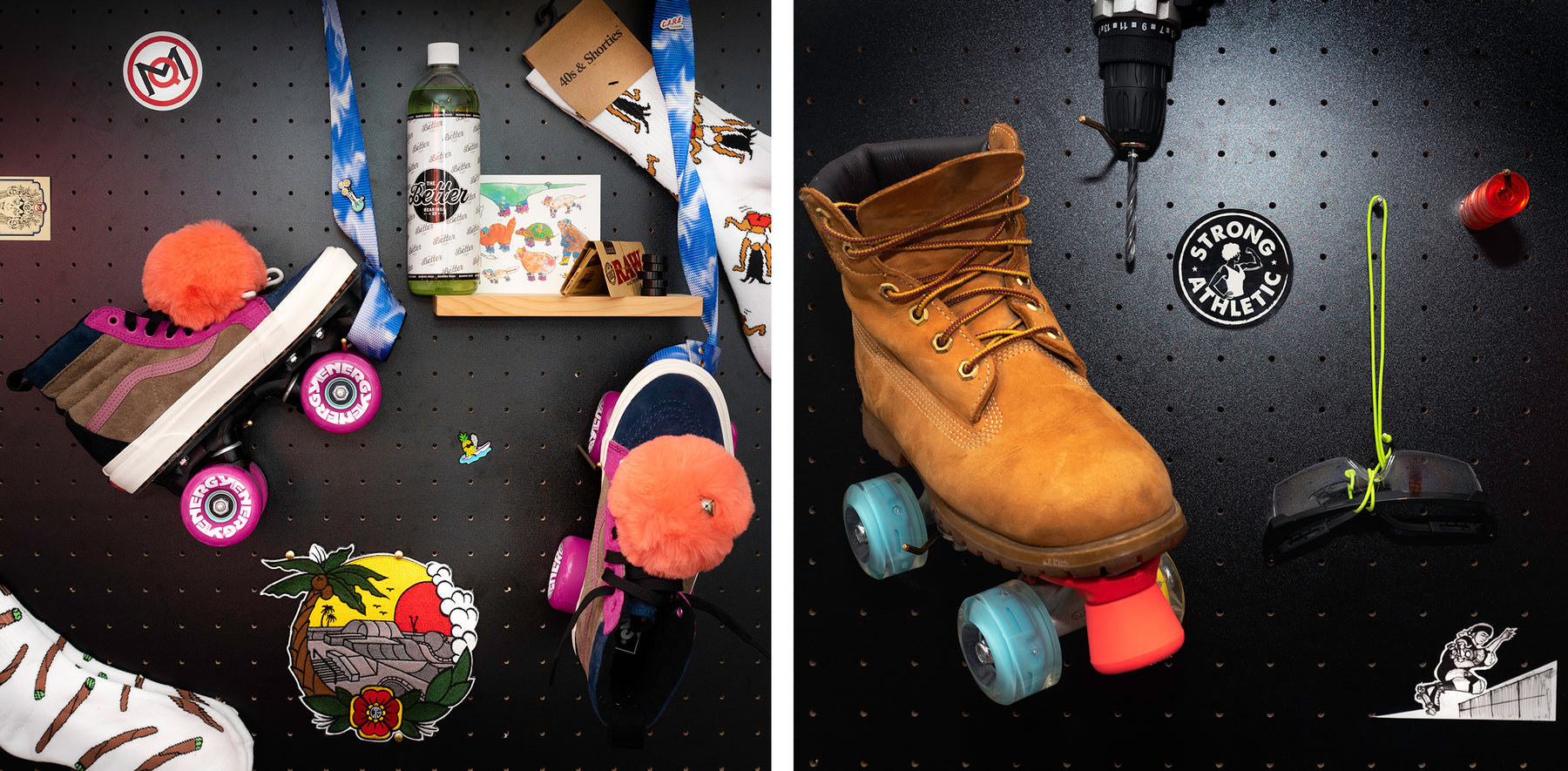 This section doesn't currently include any content. Add content to this section using the sidebar.